At the beginning of June, it was my 4th wedding anniversary - where does the time go?


Since no post is good without photographs, let's take a trip down memory lane... here are a few favourite photographs from my big day!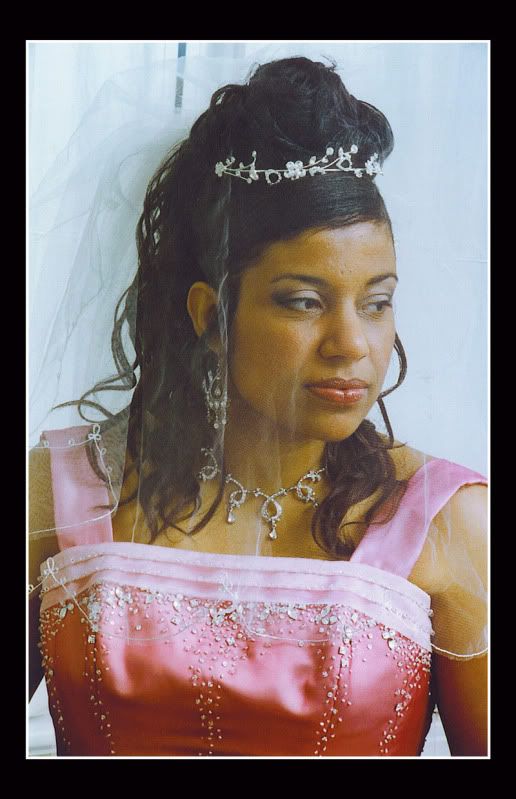 When wearing a veil, my advice is to only put it over your face at the very last minute (i.e. just before you walk down the aisle) because surprisingly it gets very hot and sticks to your face so all your lipstick starts coming off onto your veil!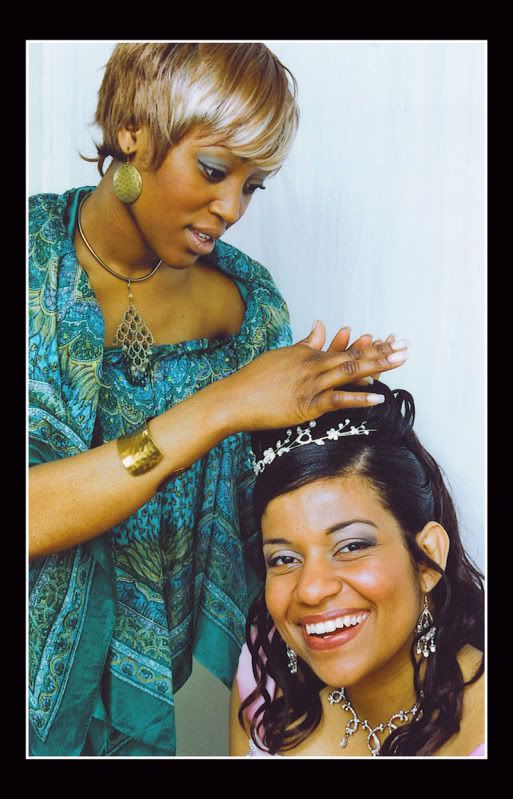 It is all my own hair... I paid for it myself! My hair is all pinned up with two hair pieces/pony tails to add height for the tiara and for the flowing locks at the back. This way you can have parts of your hair out without it falling onto your face.

I am not really a frilly sort of person, but I do like bling! The wedding dress is covered in Swarovski crystals.



The wedding colours were pink and purple. The bridesmaids were in dark purple - not unlike the Cadbury's chocolate colour! The men all wore grey suits, and the flower girl and the page boys were in lilac.



I didn't intend to have a coloured dress when I first set out looking at wedding dresses. After trying on several white dresses, one wedding dress shop had a random pink dress as a sample and I tried it on for a laugh, and I absolutely loved it!



Flicking through a copy of Wedding Ideas magazine, I saw 'the' dress by Maggie Sottero - Tiffany and went round wedding shops trying to find a sample to try on. Only two dress shops in London stocked the Maggie Sottero range, and my dress was from 2 seasons ago and was being discontinued. I finally found a sample, tried it on and still loved it. I found it on eBay and the rest is history!


I am wearing a hoop under the dress which helps to make the dress fuller and to keep it off your legs.

I picked my tiara as I thought it was very unusual with its asymmetrical design, and my shoes were plain white wedges.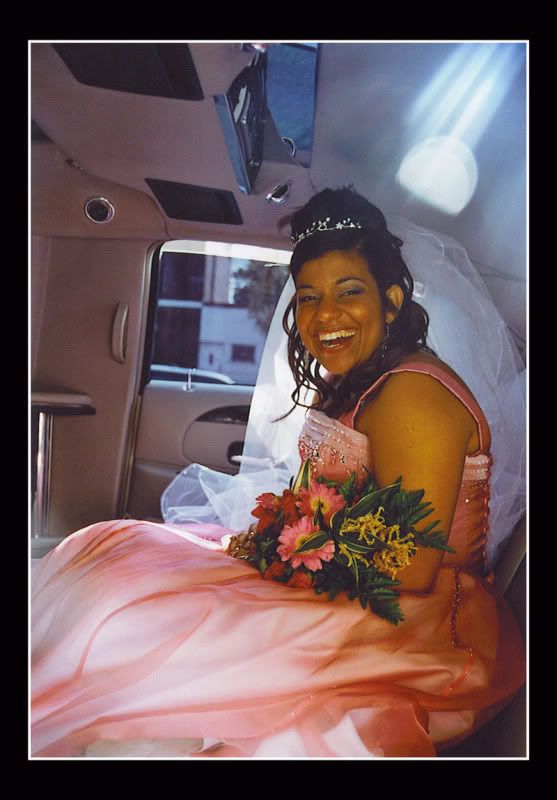 Although I am looking a bit Cristiano Ronaldo here - there is no fake tan here I promise!









This photograph of me laughing is my absolute favourite. I think it captures my personality precisely.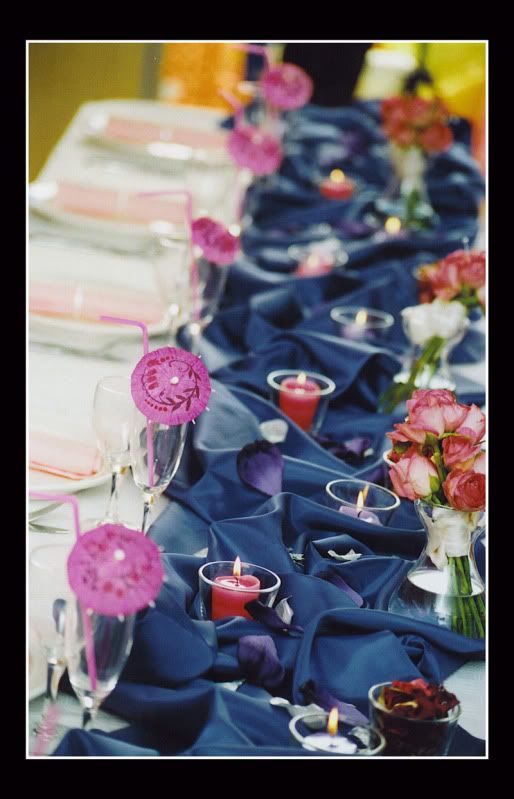 The theme of the reception was "World of Islands". Each table was named after islands, and each table got up to go to the buffet according to their time zones.


We added cocktail umbrellas and straws to everyone's glasses to further add to the island wedding theme.


More diamantes on the high table in the shape of diamond napkin holders.



The bridesmaids' bouquets doubled up as floral arrangements, and were placed in vases on the high table.









Mini heart shaped sparklers on the cake to make the cake cutting go with a bang! The cake topper was sold by Confetti, but they don't sell these ones any more.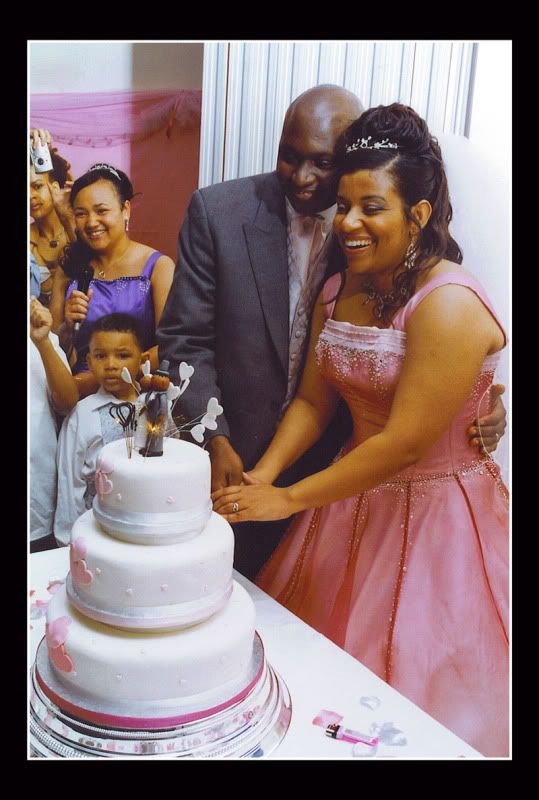 Make up: Natasha Orumbie

Photos: Sandra Hackett

Cake: Judith Johnson